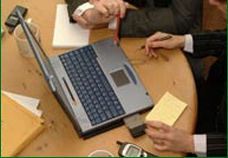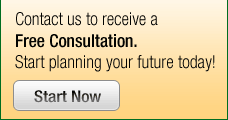 Services
Hourly Financial Advice
Sometimes all you need is a little good advice.   That's ok!  We provide advice on an hourly basis with no long term commitment or contracts required.  We don't have a hidden agenda or any products to sell.  Just professional advice and specific recommendations based on your specific financial situation.

Think of Hourly Fee Advice as buying time with your favorite financial radio talk show host.  Even better – because unlike any talk show or financial blog, we can spend the time necessary to truly understand your situation, your goals, and your unique needs.  No time limits!

Our time together is yours. You set the agenda. We will take the time to fully understand your situation and concerns. We then provide you with our very best advice based solely on what we think is best for you. You don't need to give us your money to manage. You don't need to buy any investment products.

Clients take advantage of our hourly fee advice only services for help in a variety of areas, some of which include:  
Budgeting and cash flow advice for a changing financial situation (divorce, marriage, new baby, changing jobs, etc.)
Analysis and advice regarding an investment opportunity
Paying for or planning for college
Independent investment portfolio review and recommendations
Tax planning advice
Getting the most out of your employer sponsored retirement plans (401k / 403b/457)
Risk management analysis (ie insurance coverage review and recommendations)
We can provide advice on various securities including mutual funds, stocks, stock options, bonds, bank deposits and exchange traded funds.
We also provide advice on mortgages, budgeting and cash flow issues, 401(k), 403(b), 457 and other retirement programs, life, long term care and disability insurance.  
Once the initial engagement has ended, it's totally up to you to contact us again as the need arises. We do like to think of ourselves as your financial planner and provide ongoing assistance as you need it. Just as someone thinks of an accountant as their ongoing tax provider and has regular check-ins to maintain their tax situation, good fiscal health requires periodic reviews of your personal finances by a qualified financial planner. 
Because financial planning is a process, not an event, we offer ongoing services, periodic reviews, and day-to-day consultation as requested and/or needed if you so desire.